Serving Denver and the Foothills Since 1983!
WHEN YOU HIRE US, YOU HIRE A WHOLE "TEAM" WITH MORE THAN 45 YEARS COMBINED EXPERIENCE, INCLUDING MORE THAN 2000 HOMES SOLD. THIS FULL TEAM OF PROFESSIONALS, THROUGH HIGH EFFICIENCY AND ECONOMY OF SCALE, COSTS YOU NO MORE THAN ANY ONE-MAN OR ONE-WOMAN SHOW IN TOWN! HOWEVER, THE POTENTIAL BENEFITS AND THE LEVEL OF SUCCESS IN ACHIEVING YOUR GOALS ARE SUBSTANTIAL.
Some of sport's greatest talents were never fully realized because they lacked the support to allow them to capitalize on their abilities. Professional sports G.O.A.T.s Tom Brady, Michael Jordan, and Wayne Gretzky would never have become the stars they became without a star team to give them the proper support to realize their full potential.
Feats of real estate are no different. We also have "game plans", goals, and rankings that we're very proud of. Our ultimate goal is to bring home the win to each of our clients, which is in turn a win for us. And our record is sterling!
Why Choose Our Real Estate Services?
Passion!  Every one of us is passionate about what it means to families and individuals to own their own home and be a part of the community in which they live.
Commitment!  Each of us is educated, skilled and respectful of each client's wants and needs. We share a commitment to maintaining the highest possible standards of service and delivering exceptional value to all of our clients.
Enthusiasm! One more trait that makes us stand apart is our enthusiasm for continually learning the best ways to serve our clients, and better ourselves in the process.
Meet the Team
KC Butler – Broker/Team Captain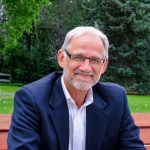 Team founder, KC Butler, ABR, CRS, MRE, CLHMS, ePro – Re/Max 100, Inc., resides in Evergreen, Colorado, has three daughters, two in college and one starting her own family in Texas. Yes, KC is a grandpa! He is a three decades-plus local real estate veteran and past president of the Jefferson County Association of Realtors and past vice-president of the Colorado Association of Realtors. KC has been Jefferson County's Realtor of the Year and Re/Max International awarded K.C. with RE/MAX Hall of Fame, Lifetime Achievement, Circle of Legends, and "Above The Crowd" distinguished service award for his sales production and for industry and community contributions. He is a consistent member of Re/Max upper-tier production clubs for his team's high-volume annual sales. And the internationally acclaimed Starpower Network welcomed KC as a Starpower Star in 1994 for his special industry expertise. KC has lectured locally and nationally, and offers free real estate lectures to local groups, depending on his schedule.
Jordan Herrera – Broker Associate
Jordan has been in the customer service industry for over 10 years and has a deep passion for helping others. She believes this passion coupled with her disciplined work ethic and humble respect for the beautiful state of Colorado makes her an excellent choice to assist clients in the home buying process. She is thrilled to be joining the KC Butler "Home Team" during her first year in Real Estate and can't wait to start guiding clients through the biggest investments of their lives.
Holly Taylor – Staging and Design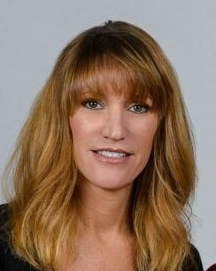 I have been involved in customer care for over 20 years primarily in the Financial Services industry as an investment broker with Smith Barney and Merrill Lynch, and as Vice President for Sun Life of Canada. I understand buying and selling your home may be one of the most important financial decisions that you will make. I'm here to help you navigate through that process. 
I became a Realtor in California because I recognized the need for outstanding service in handling one of the most important assets that people have, their home. My experience has also provided a valuable background in client privacy and confidentiality, which is equally applicable in the real estate industry. I now live in Evergreen Colorado and I am committed to proving that same level of service.  
Mountain properties provide unique challenges and require a specific knowledge base that other areas may not. It's important to have an agent who has experience with things such as fire mitigation, wells, and septic systems, infrastructure, and wildlife. I can guide you through the process to ensure that you are pleased with your new home. 
I've found that attention to detail and a focus on customer satisfaction is the best way to build any business. Whether it's proactively going the extra mile to ensure my client's needs are addressed or basics like being available and responsive. I believe in the old adage, "The client comes first". I am committed to delivering an outstanding quality of service and I'd love to help you find your dream home or get you the best possible return when selling your home. 
Adam Roberts – Transaction Coordinator
Originally from Arlington, VA, Adam moved to Breckenridge in 2011 before settling just outside of Denver in 2015.  Adam's diverse background in healthcare, education, insurance, and arts & entertainment eventually led him to join Cornerstone in 2017.  His focus on clear and precise communication ensures a smooth and successful transaction for all parties involved. Outside of the office, you can find Adam exploring all of the outdoor activities Colorado has to offer before settling down at a brewery with his wife and two pups.
Jackie Caballero – Executive Assistant
Jackie is a Real Estate Executive Assistant with strong attention to detail, exceptional organizational skills, and ability to multitask effectively make her adept at managing administrative tasks, coordinating schedules, and facilitating smooth operations. With a commitment to professionalism and a passion for the industry, she strives to contribute to the success and growth of real estate endeavors.