WHEN YOU HIRE US, YOU HIRE A WHOLE "TEAM" WITH MORE THAN 45 YEARS COMBINED EXPERIENCE, INCLUDING MORE THAN 2000 HOMES SOLD. THIS FULL TEAM OF PROFESSIONALS, THROUGH HIGH EFFICIENCY AND ECONOMY OF SCALE, COSTS YOU NO MORE THAN ANY ONE-MAN OR ONE-WOMAN SHOW IN TOWN! HOWEVER, THE POTENTIAL BENEFITS AND THE LEVEL OF SUCCESS IN ACHIEVING YOUR GOALS ARE SUBSTANTIAL.
Some of sport's greatest talents were never fully realized because they lacked the support to allow them to capitalize on their abilities. "Super Joes", Namath and Montana, and our own John Elway would never have become the stars they became without a star team to give them the proper support to realize their full potential.
Feats of real estate are no different. We also have "game plans", goals, and penalties for errors. Our ultimate goal is to bring home the win to each of our clients.  And our record is sterling!
Meet the Team
KC Butler – Broker/Team Captain
Besides earning his place in the RE/MAX Hall of Fame, K.C. has also been awarded the RE/MAX Lifetime Achievement Recognition and the Above The Crowd Distinguished Service Award for his industry and community contributions. K.C.'s annual sales production rates him in the top echelon of all Realtors nationwide and earns his place year after year in RE/MAX's high production club. K.C. is past-president of the Jefferson County Association of Realtors, and has served the Colorado Association of Realtors in many capacities including Vice-President before retiring from formal industry service to focus his spare time on his young family. He was also honored as Jefferson County Realtor of The Year of over 2000 members. The K.C. Butler "Home" Team is known not only for their success in helping families and individuals with their housing and investment needs but also for their follow-up after the sale and involving their past client base in yearly events for the benefit of various charitable causes. K.C. has two daughters in college, both over 6′ tall, with diverse athletic, academic and artistic interests. They greatly enjoy time with extended family, as well as their friends, and regularly share literature, movies, and music with their lucky dad!
Holly Taylor — Broker Associate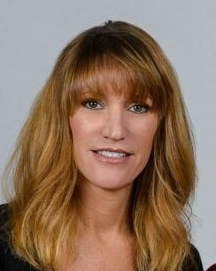 Due to her previous career in the Financial Services industry, Holly understands that buying and selling your home may be one of the most important financial decisions that you will make. Her stated goal is to help you navigate successfully through that process. She has now served more than eight years as a real estate professional. She became a Realtor in California after recognizing the need for a higher level of service in handling one of the most important assets that most people have, their home. Her previous experience has also provided a valuable background in client privacy and confidentiality, which are equally relevant in real estate dealings. She's the consummate fiduciary for our clients. "I've found that attention to detail and a focus on customer satisfaction is the best way to build any business. Whether it's proactively going the extra mile to ensure my client's needs are addressed or simple things like being available and responsive. I believe in the old adage, "The client comes first". I am committed to delivering outstanding quality of service and I'd love to help you find your dream home or get you the best possible return when selling your home."
Kori Greene –Closing Coordinator
Kori is a native of Colorado who graduated from the University of Northern Colorado. After graduation, she moved overseas for 14 years to help her husband pursue his career as a professional basketball player. They have four children, 3 boys and 1 girl, ranging from 5 years old to 13 years old. She enjoys reading books, spending time with her family, and watching sports. Kori has been a licensed real estate broker for 3 years, working for and as a Transaction Coordinator, in which time she's assisted in over 650 closings. Kori takes great pride in her attention to detail and strives to make every transaction go as smoothly as possible.
Gina Bonacci – "Home" Team Office Manager
Gina moved to Golden Colorado in August of 2019. Her established talent in achieving high sales volume, working cooperatively with diverse personalities and providing exceptional customer service has allowed me to excel within the Florida real estate and title insurance industry. Gina has a background that encompasses over 15 years of combined marketing, customer service, real estate management and closing experience. Throughout the real estate business community, she is known for her proven track record in front line positions and her ability as a team leader who knows how to set and meet goals while keeping customers needs at the forefront. In addition to the above, Gina holds a bachelor's degree in Business Management. She is a dedicated listener and accomplished problem-solver, always seeking to assist clients and co-workers in fulfilling their goals. She brings valuable social media and digital marketing experience to the team and we are happy to have her working with us and our clients.
Ryan Mullaney – Broker Associate
As the newest member of the team, Ryan, a Denver native, grew up in a prominent real estate family and brings extensive sales and investment skills to our already multi-talented team. We expect big things with Ryan on-board with some large-scale investment projects already underway. Prior to his transition into real estate, Ryan Mullaney played football at Colorado University and UNLV, signing with the Minnesota Vikings out of the latter after graduation in 1979. Mullaney signed contracts with the Vikings, the Chicago Bears, the Kansas City Chiefs, the Los Angeles Rams, the Winnepeg Blue Bombers (Canadian Football League) and the Arizona Wranglers (USFL). Known throughout the community as "Coach Mulls" Ryan has coached football and baseball for decades. He has coached at the middle school, high school and collegiate levels in football. He has coached at the middle school and high school levels in baseball. He is a valuable asset and we are happy to have Ryan on our team.